SQL Server Big Data Clusters (BDC) is a capability brought to market as part of the SQL Server 2019 release. Big Data Clusters extends SQL Server's analytical capabilities beyond in-database processing of transactional and analytical workloads by uniting the SQL ...
continue reading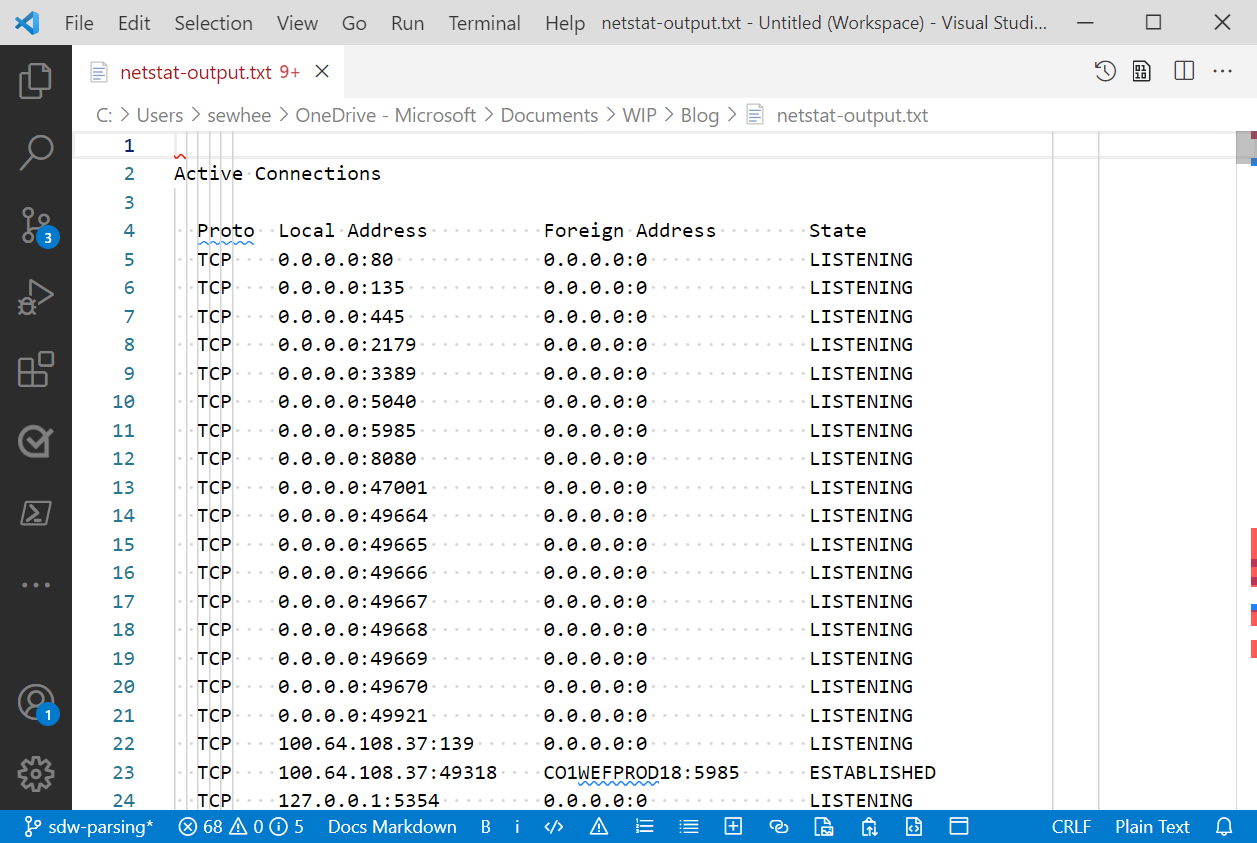 In my previous post, I talked about using Crescendo to create a PowerShell module for the vssadmin.exe command in Windows. As I explained, you have to write Output Handler code that parses the output of the command you are using ...
continue reading
James Kehr here with the Windows Networking Escalation Engineering team. Today's topic is the newly published QUIC protocol. This is a quick discussion, all puns intended, about why QUIC is important to the modern internet. Back in the old days, ...
continue reading
Mozi is a peer-to-peer (P2P) botnet that uses a BitTorrent-like network to infect IoT devices such as network gateways and digital video records (DVRs). It works by exploiting weak telnet passwords1 and nearly a dozen unpatched IoT vulnerabilities2 and it's ...
continue reading
This blog post was co-authored by Amir Dahan, Senior Program Manager, Anupam Vij, Principal Program Manager, Skye Zhu, Data and Applied Scientist 2, and Syed Pasha, Principal Network Engineer, Azure Networking. In our 2020 retrospective, we highlighted shifts in the ...
continue reading
Heya folks, Ned here again. Today I clear up an old idiosyncrasy of Windows Server: if the SMB Server service is always installed, why is there a role called "File Server" and what does enabling it do? Let's... role ;) ...
continue reading
Dear IT Pros, We knew that it is normal for Domain Controller and critical servers to be in isolated network without internet access. How could we provide the cloud-based, Azure log analytic services for these objects? The services could originate ...
continue reading
Our guest blogger, Lex Thomas, writes about ASCENT cases that are escalated and require networking expertise, usually with tracing. He joins us today to hopefully save everyone some troubleshooting time. Edited with added context by Jarred Mooney, Customer Engineer. Today ...
continue reading
Security is a constant balance between proactive and reactive defenses. They are both equally important, and neither can be neglected. Effectively protecting your organization means constantly optimizing both prevention and detection. That's why we're excited to announce a seamless integration ...
continue reading
The security community is continuously changing, growing, and learning from each other to better position the world against cyber threats. In the latest Voice of the Community blog series post, Microsoft Product Marketing Manager Natalia Godyla talks with Chris Sistrunk, Technical Manager in ...
continue reading
Technical Articles Topics