First published on MSDN on Apr 26, 2012 Storage migration is a new feature in Windows 8 Server that allows moving the files for a virtual machine (VM) to a new location while the VM is running. For example, suppose ...
continue reading
Last week, the Microsoft Security team attended the RSA conference in San Francisco, California. We made several key announcements about Microsoft Threat Protection, the solution which provides end users optimal security from the moment they log in, use email, work ...
continue reading
The Open Compute Project (OCP) Global Summit 2019 kicks off today in San Jose where a vibrant and growing community is sharing the latest in innovation to make hardware more efficient, flexible, and scalable. For Microsoft, our journey with OCP ...
continue reading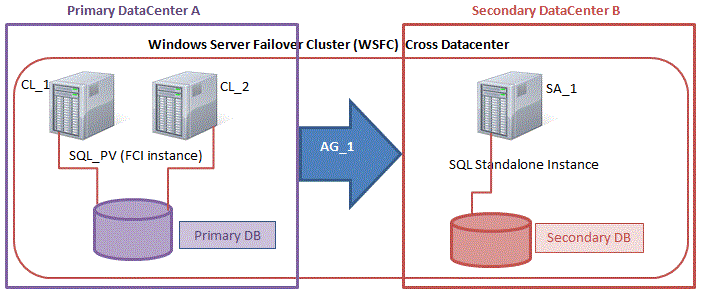 Introduction The topic of mixing SQL Server Failover Cluster Instances (FCI) with Always On Availability Groups (AG) is pretty well documented. However, most of the available documentation documents configurations that assume the SQL Server FCI portion of the solution utilizes ...
continue reading
I'm on my way to the RSA Conference in San Francisco, California, and am looking forward to connecting with our customers and partners there. We have a lot to talk about. Last week, Ann Johnson announced two new services that ...
continue reading
If you are still running SQL Server 2008/2008 R2 you probably have heard by now that as of July 9, 2019, you will no longer be supported. However, realizing that there are still a significant number of customers running on ...
continue reading
What is it like to intern at Microsoft? Scott Hanselman meets with three interns from the Microsoft Explorer Program (a cross-discipline internship designed for college freshmen and sophomores) to talk about their experience working on the Azure Container Registry and ...
continue reading
Recently I have had a number of customers looking for a high availability solution for MaxDB on Windows in the cloud. Some customers have been in Azure and some in AWS. But regardless of the cloud platform, they all eventually ...
continue reading
In the old days all File servers where on one place, and if you want to replicate data you needed a extra tool to do this. Now days its already build in into Windows server. Storage replica can be used ...
continue reading
Cyber thieves are continuously looking for new ways to get people to click on a bad link, open a malicious file, or install a poisoned update in order to steal valuable data. In the past, they cast as wide a ...
continue reading
Technical Articles Topics