There are certain windows cmdlets and utilities which we can use for replication issues troubleshooting purpose. Among those, Repadmin.exe is most commonly used Microsoft utility. This is available in servers which have AD DS or AD LDS role installed. It ...
continue reading
Data Replication is crucial for healthy Active Directory Environment. There are different ways to check status of replication. In this article I am going to explain how you can check status of domain replication using PowerShell. For a given domain ...
continue reading
Installing the Cluster is easy now days. But just this I post a little blog on how to do this, In my blog stats it shows that the 2012 post is still very active , so time for an update ...
continue reading
First published on TechNet on Sep 03, 2018 Hello all, Nathan Penn back again to cover one of the more frequently brought up topics: System bootup and user logon performance – Specifically "Is group policy slowing me down in my ...
continue reading
Active directory is one of the more impactful services from a security perspective within an organization. Even small changes with in an Organization's AD can cause a major business impact. Preventing any unauthorized access and unplanned changes in an AD ...
continue reading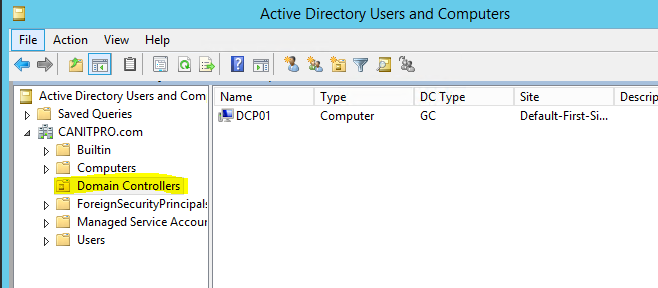 Use of DCPROMO is still the proper way to remove a DC server in an Active Directory infrastructure. The following video provides an example of these steps: Certain situations, such as server crash or failure of the DCPROMO option, require ...
continue reading
Hi everyone! Graeme Bray with you again today to talk about an age old discussion point. Does Group Policy process quicker if you disable the User/Computer sections of a specific policy? We're going to walk through my lab setup, grabbing ...
continue reading

Hi Everybody – Program Manager Dan Cuomo here to tell you, the IT Pro, everything you need to know about Leap Seconds on Windows. If you saw our recent blog series on the Top 10 Networking Features, you may have ...
continue reading
If you want to upgrade your domain controller and make this ready for server 2019. In this case I have only one Domain controller running server 2016. When you do a Upgrade of your current Domain Controller you may get ...
continue reading
Pre-tested and ready to stream your media library directly to customers.

View Solution

Technical Articles Topics