Intro If you are considering deploying your own Microsoft SQL Server instances in AWS EC2 you have some decisions to make regarding the resiliency of the solution. Sure, AWS will offer you a 99.99% SLA on your Compute resources if ...
continue reading
When deploying business critical applications in the cloud you want to make sure they are highly available. The good news is that if you plan properly, you can achieve 99.99% (4-nines) of availability or more. However, calculating your true availability ...
continue reading
I recently helped someone build an iSCSI target server cluster in Azure and realized that I never wrote a step-by-step guide for that particular configuration. So to remedy that, here are the step-by-step instructions in case you need to do ...
continue reading
If you want to use ASR to replicate SQL Server 2008 R2 standalone or clustered instances, you will need to update the SQL Writer to 2012 or later. You can use SQL express version as it is a free download ...
continue reading
Google first reported an "Issue" on Jun 2, 2019 at 12:25 PDT. As is now common in any type of disaster, reports of this outage first appeared on social media. It seems now the most reliable place to get any ...
continue reading
I just noticed today that there is a new blade in the Azure portal when creating a new SQL Server virtual machine. I've been looking for an announcement regarding this new Azure portal experience, but I haven't found one yet ...
continue reading
If you are like me and were unable to get away from the office to attend Microsoft Build 2019 you will be glad to know that Microsoft has published all the sessions and are available online at no charge. Being ...
continue reading
If you are deploying SQL Server in Azure, or any Cloud platform for that matter, instead of just provisioning storage like you did for your on-premises deployments for many years, you may consider that storage in the Azure isn't exactly ...
continue reading
Intro On July 9, 2019, support for SQL Server 2008 and 2008 R2 will end. That means the end of regular security updates. However, if you move those SQL Server instances to Azure, Microsoft will give you three years of ...
continue reading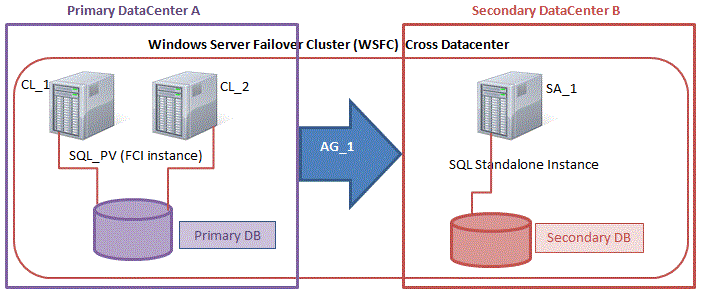 Introduction The topic of mixing SQL Server Failover Cluster Instances (FCI) with Always On Availability Groups (AG) is pretty well documented. However, most of the available documentation documents configurations that assume the SQL Server FCI portion of the solution utilizes ...
continue reading