Some time ago, Pierre and I were delivering a Windows Server session to the Toronto ITPRO Usergroup when the following was asked: "Can you install SQL on a Nano Server?" SQL requires lots of features to be enabled in the ...
continue reading
Artificial Intelligence (AI) study and use is on the rise. Tools to enable AI are becoming more readily available, simpler to use and easier to implement. What's more is that the definition of AI itself has been broken down into ...
continue reading
Did you know you can detect if a string ends in a specific character or if it starts in one in PowerShell? Thomas Rayner previously shared on CANITPRO.NET how this can be easily done by using regular expressions or more ...
continue reading
Support for both Windows Server 2003 and 2003 R2 ended on July 14th 2015 and yet there are still a number of organizations operating their businesses on it. With this in mind, there are still a great number of IT ...
continue reading
With two cities now completed, Microsoft Ignite the Tour is well underway and the "Ask the Experts" area has provided a plethora of questions for our team to research and answer. In São Paulo, our team received a lot of ...
continue reading
This post will walk you through a typical highly available setup into Office 365. Ideally this server will be installed as virtual servers on multiple Hyper-V hosts. Think about redundancy, not only in the virtual servers, but in the Hyper-V ...
continue reading
Active directory is one of the more impactful services from a security perspective within an organization. Even small changes with in an Organization's AD can cause a major business impact. Preventing any unauthorized access and unplanned changes in an AD ...
continue reading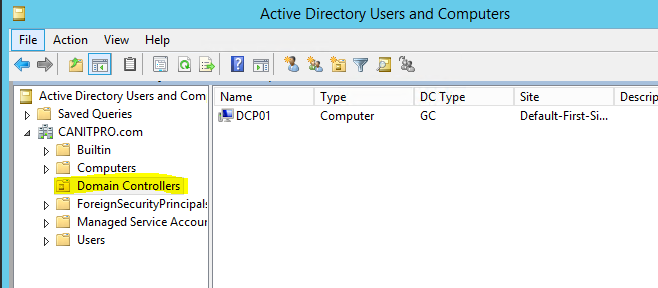 Use of DCPROMO is still the proper way to remove a DC server in an Active Directory infrastructure. The following video provides an example of these steps: Certain situations, such as server crash or failure of the DCPROMO option, require ...
continue reading
Remember the days when workers used to bring their own mobile device to work that did not meet the guidelines of said organization but found a way to connect it anyway? While troublesome, most times these devices would set off ...
continue reading
Virtualization provides a plethora of solutions from making the most of an organization's hardware investment to running specific applications in other OS offerings. Windows 8 was the first Windows client operating system to include hardware virtualization support natively. Using the ...
continue reading